The RAPTURE, Where will it take place on Earth?
The Bible says at the 2nd Coming of Jesus Christ and at the Sound of the 7th Trumpet , He Jesus will instruct His Angels to collect The Dead and Alive of His Elect , that died or lives for Christ in one Place , Where will this Be ?
Mat 24:30 ~ 31 And then shall appear the sign of the Son of man in heaven: and then shall all the tribes of the earth mourn, and they shall see the Son of man coming in the clouds of heaven with power and great glory.
And he shall send his angels with a great sound of a trumpet, and they shall gather together his elect from the four winds, from one end of heaven to the other.
1Th 4:13 ~ 17 But I would not have you to be ignorant, brethren, concerning them which are asleep, that ye sorrow not, even as others which have no hope.
For if we believe that Jesus died and rose again, even so them also which sleep in Jesus will God bring with him.
For this we say unto you by the word of the Lord, that we which are alive and remain unto the coming of the Lord shall not prevent them which are asleep.
For the Lord himself shall descend from heaven with a shout, with the voice of the archangel, and with the trump of God: and the dead in Christ shall rise first:
Then we which are alive and remain shall be caught up together with them in the clouds, to meet the Lord in the air: and so shall we ever be with the Lord.
Jesus is going to place His feet on the Mount of olives , facing the Valley of Meggido.
Zec 14:4 And his feet shall stand in that day upon the mount of Olives, which is before Jerusalem on the east, and the mount of Olives shall cleave in the midst thereof toward the east and toward the west, and there shall be a very great valley; and half of the mountain shall remove toward the north, and half of it toward the south.
So they Rapture of the Elect will happen in the Valley of Megiddo at the Battle of Armageddon.
Rev 16:15 ~ 16 Behold, I come as a thief. Blessed is he that watcheth, and keepeth his garments, lest he walk naked, and they see his shame.
And he gathered them together into a place called in the Hebrew tongue Armageddon.
Pastoor Dirk , TruLight Radio XM
View of the Valley of Megiddo from Muraka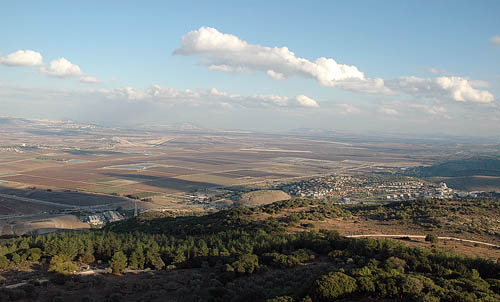 Megiddo and Jezreel Valley, Israel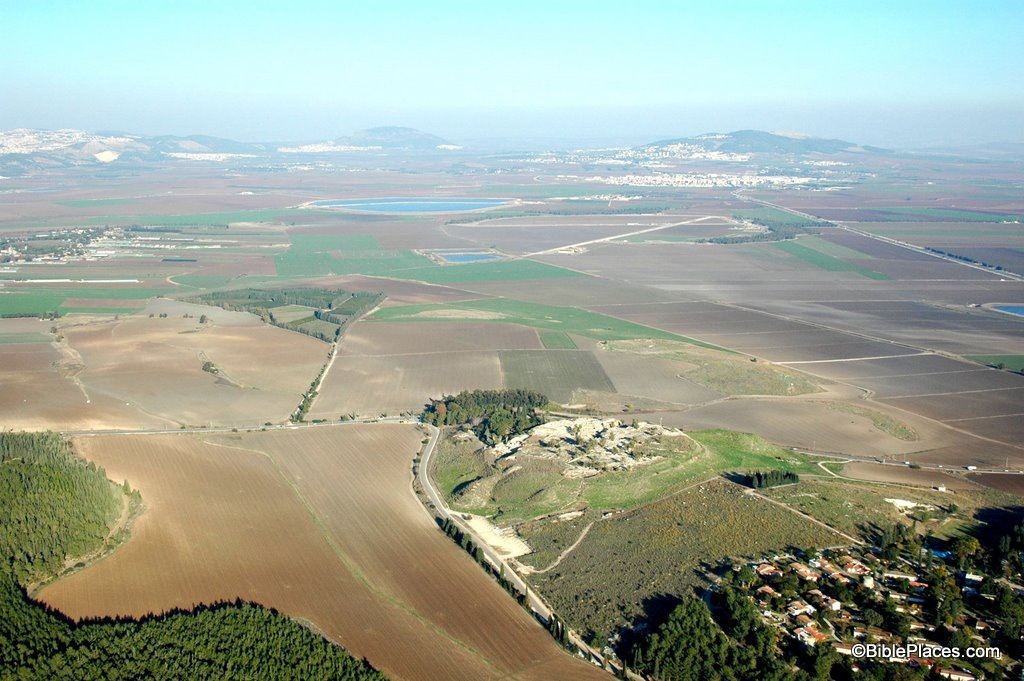 a view of the Valley of Jezreel, also known as the Valley of Megiddo, or Armageddon from the Mount of Olives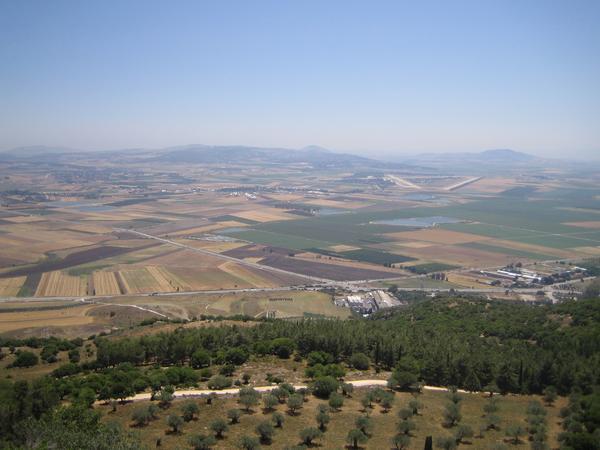 Contact TruLight Radio XM
We would love to receive your Comment or Question