Kyk die Video – Sien al die Vryemesselaar simbole – Illuminati ken tekens – kyk links onder die Logo – die Vlerke van die Holy Roman Empire en die Halwe son van die Vryemesselaars wat Lucifer voorstel – Hierdie was die serimonie van die Koms van Hul Leier die Antichrist !
https://www.youtube.com/watch?v=3-m2_-qHLpQ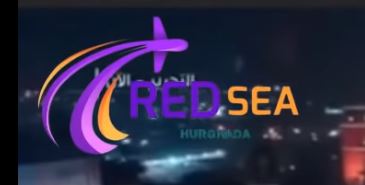 Die Onheilige Koningkryk was gestop by die Rooi see in die uittog van Israel uit egypt , die Faroa wat die Koninkryk verteenwoordig het in die rooi see verdrink met God se hand- kyk na die groot logo links bo – n vliegtuig wat oor die letter Red Sea vlieg – as jy die video kyk sal jy sien die ligte in die pad het soos die see oop gegaan soos die rooi see en aan die einde agter die 22 Mummies weer toe gegaan , want nou geestelik meen die gees van die Antichrist is nou in die wereld VRY GELAAT sonder God dit verhoed het vir 7 jaar van EEN wereldorde.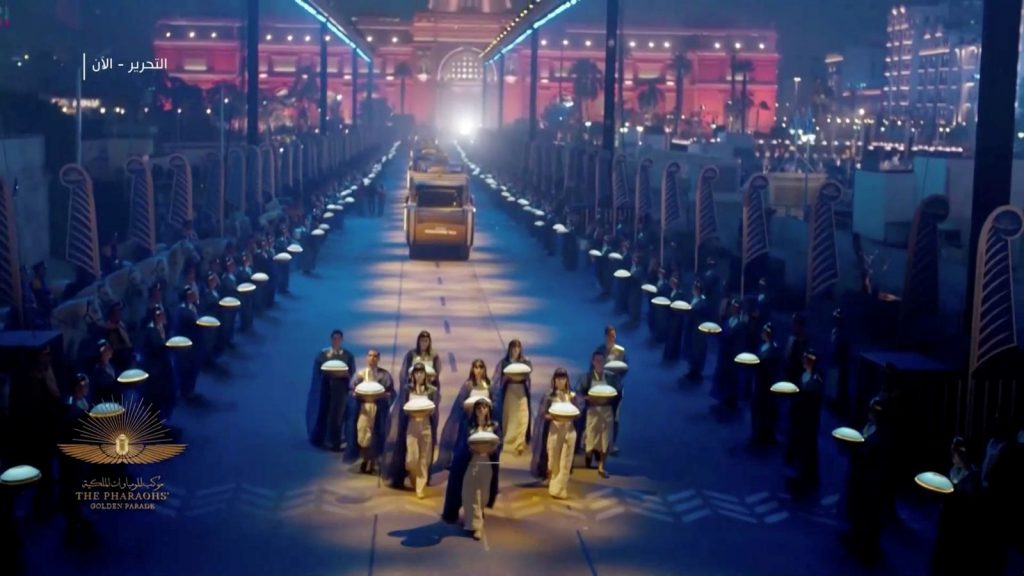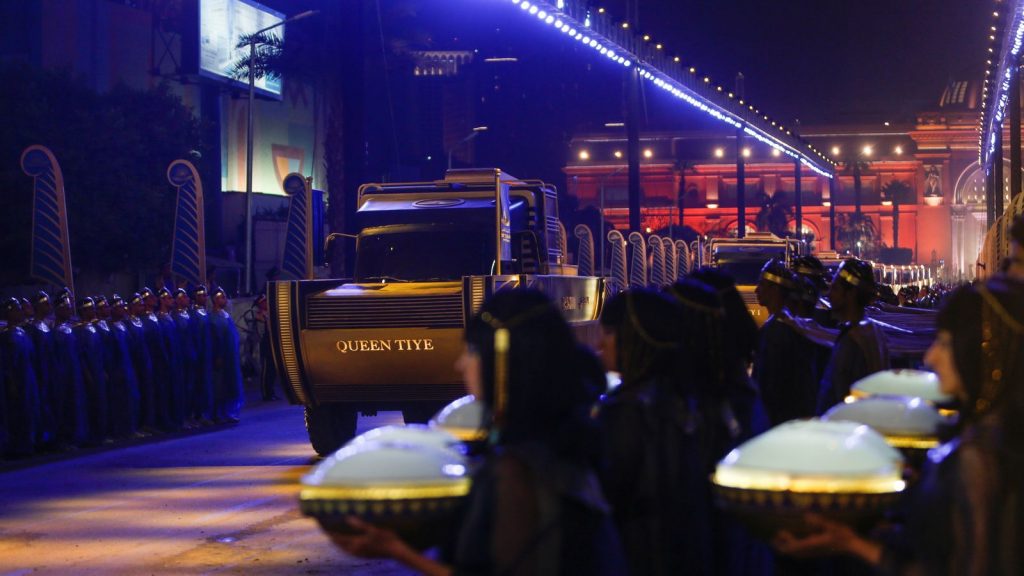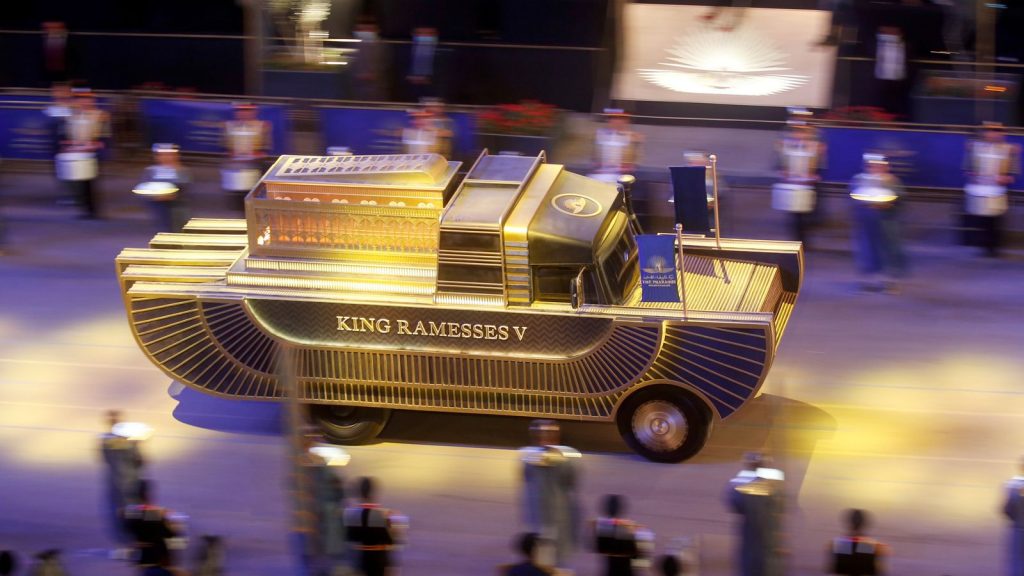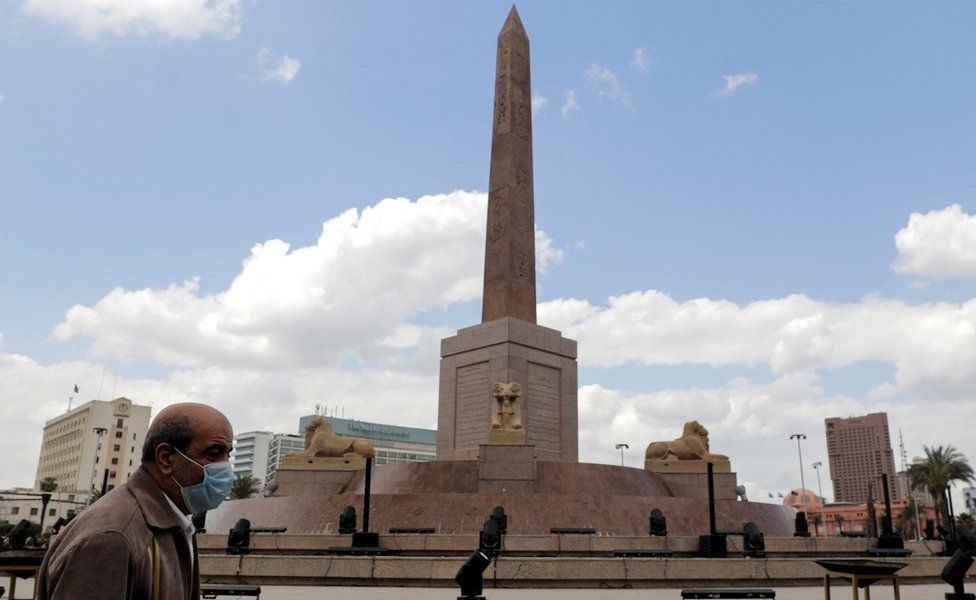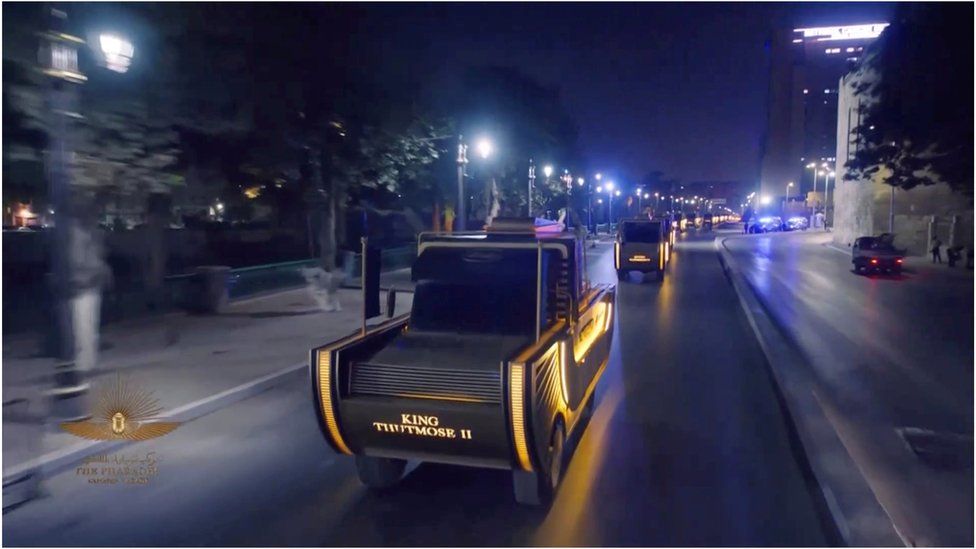 THE NEW KINGDOM – THE BIRTH ROYALTY OF THE ILLUMINATI / FREEMASONS – 'Curse of the pharaohs'
While it is being seen as a grand – and even fun – event, Egypt's mummies have historically been associated with superstition and foreboding.
Recently, Egypt has had a string of disasters. Last week alone dozens of people were killed in a train crash in Sohag, Upper Egypt, while at least 18 people died when a building collapsed in Cairo.
The Ramses II obelisk is seen after the renovation of Tahrir Square, in Fustat, Cairo
Then, as preparations were in full swing to transfer the mummies, the Suez Canal was blocked by the MS Ever Given cargo ship for almost a week.
Social media users have questioned whether the myth of "the curse of the pharaohs" might be to blame.
The ethics of displaying ancient Egyptian mummies has long been debated. Many Muslim scholars believe that the dead should be treated with dignity and respect and not be exhibited as curiosities.
In 1980, President Anwar Sadat ordered the Royal Mummy Room at the Egyptian Museum closed, arguing that it desecrated the dead. He wanted the mummies to be reburied instead, though he did not get his wish.